The Lady Bird Diaries
William J. McGowan Theater
Washington, DC
Saturday, June 17, 2023 - 2:00 p.m. to 3:45 p.m.
In person only
This groundbreaking all-archival documentary film (2023; 100 mins.) by Dawn Porter uses the 123 hours of personal audio diaries that First Lady Lady Bird Johnson recorded during her husband's administration. The film reveals Lady Bird as an astute observer of character and culture and a savvy political strategist. It recasts her crucial role in LBJ's Presidency and brings viewers behind the scenes of one of the most tumultuous and consequential periods in modern American history. Presented in participation with the DC/DOX Documentary Film Festival. Mark A. Lawrence, Director of the Lyndon B. Johnson Library and Museum, will give opening remarks.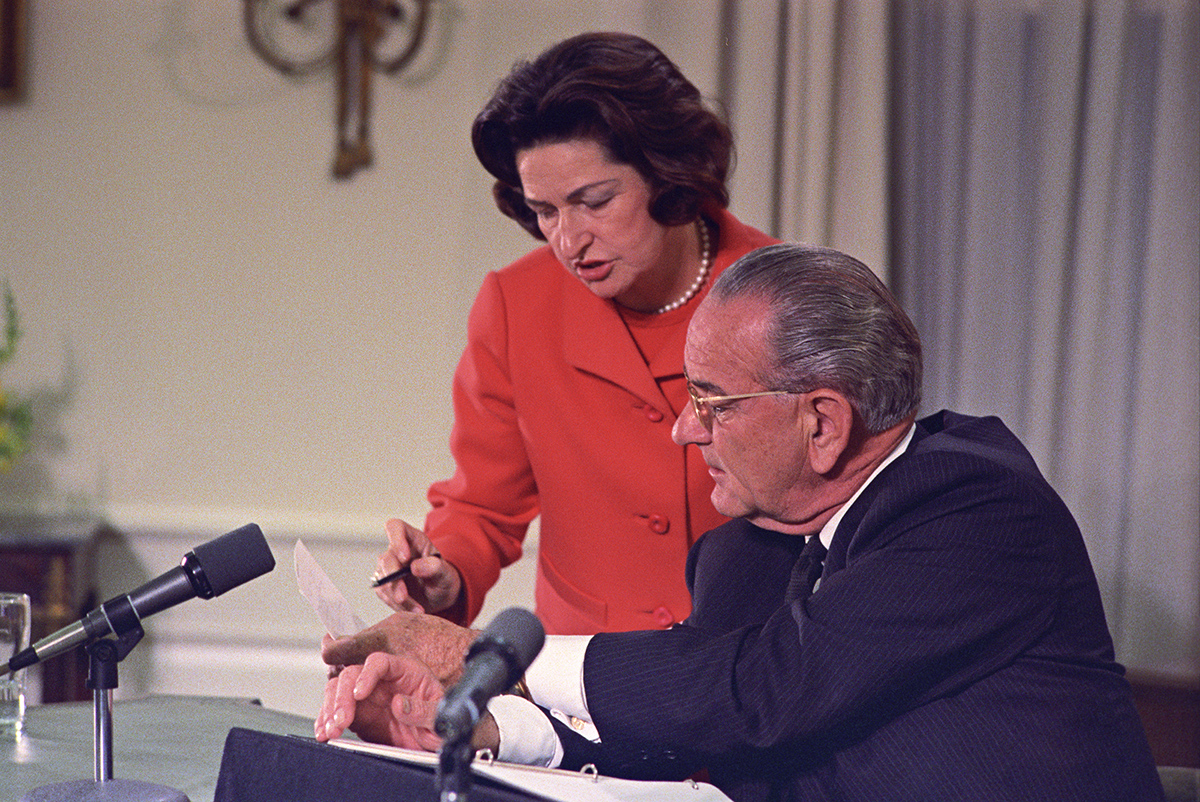 All events listed in the calendar are free unless noted.