National Archives Comes Alive! Young Learners Program: Meet Gilbert Stuart
National Archives Museum
Online
Thursday, June 15, 2023 - 11:00 a.m. to 12:00 p.m.
Gilbert Stuart was known as a brilliant portraitist of the Federal (post-Revolutionary War) era. Stuart painted several of the iconic images of George Washington we know today, including the one used on the one-dollar bill. Stuart's attention to detail led to many commissions. His subjects included the first five U.S. Presidents, their families, and many Americans of the day. His work can be seen in museums across the country. Gilbert Stuart is portrayed by Bob Gleason of the American Historical Theatre.
This program is made possible in part by the National Archives Foundation.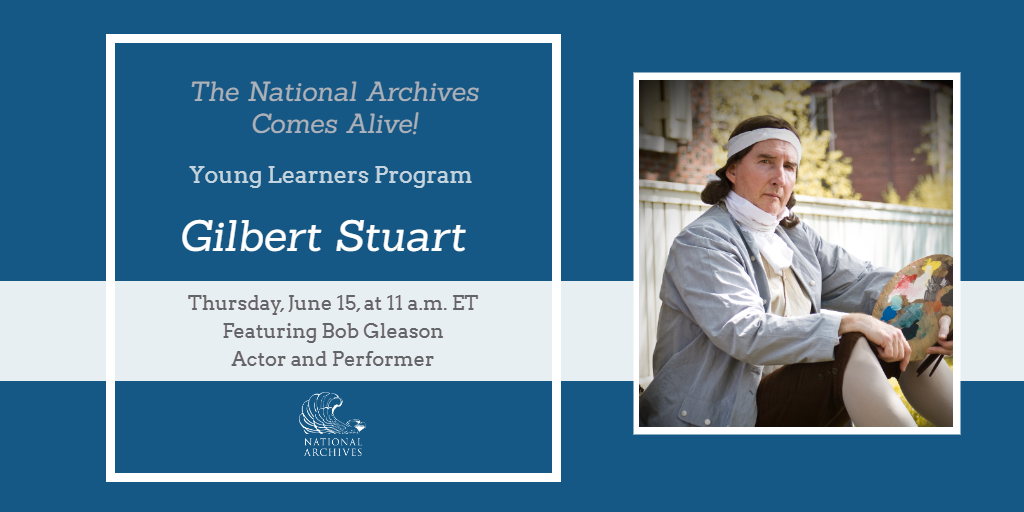 All events listed in the calendar are free unless noted.