Genealogy Series - Accessing and Understanding Korean War Army Unit Records
National Archives Museum
Online
Wednesday, June 7, 2023 - 1:00 p.m. to 2:00 p.m.
In honor of the 70th anniversary of the signing of the armistice that officially ended the Korean War, Rachael Salyer offers an introduction to two large series that contain records relating to Army units that served during that conflict: Command Reports, 1949–1954, and Unit Histories, 1943–1967. These records provide information about the activities and engagements of specific Army units that may give genealogists a deeper insight into their family members' service. The presentation will outline how to use finding aids to search for relevant records, and it will also include examples of the types of records that are generally found in these series. The session will conclude with some troubleshooting tips and a few additional resources. Learn more about the Genealogy Series.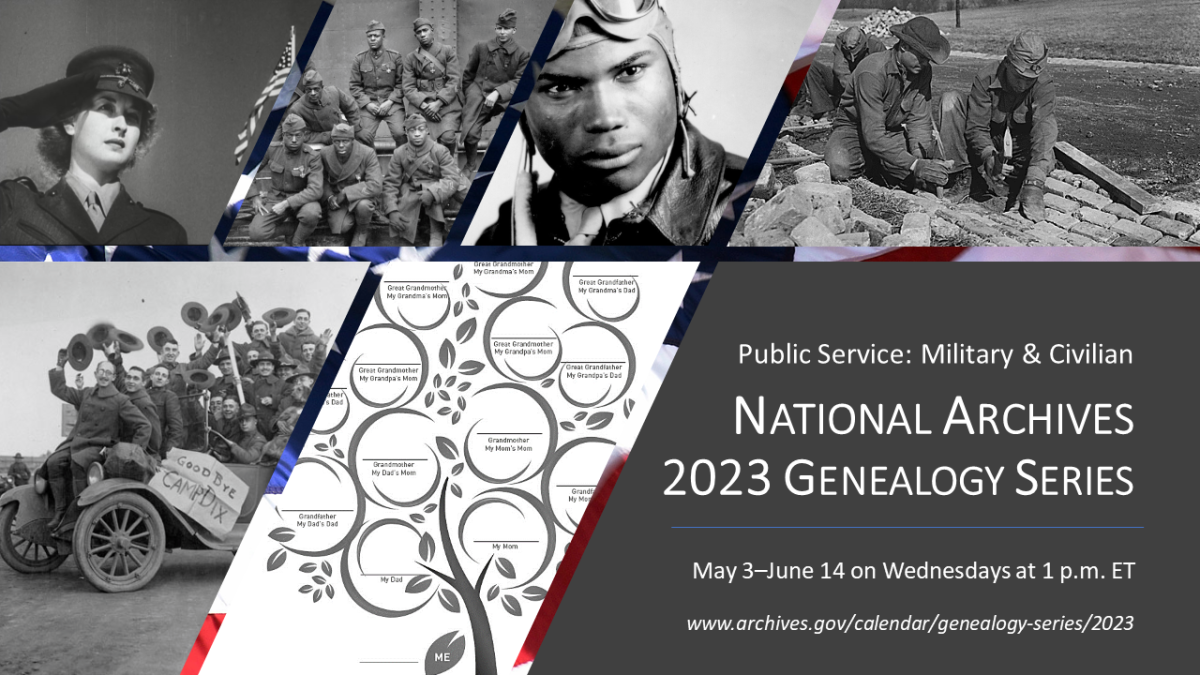 All events listed in the calendar are free unless noted.