This Land Was Saved for You and Me: How Gifford Pinchot, Frederick Law Olmsted, and a Band of Foresters Rescued America's Public Lands
National Archives Museum
Online
Wednesday, April 19, 2023 - 1:00 p.m. to 2:00 p.m.
Author Jeffrey H. Ryan will discuss how America's public lands—our city parks, national forests, and wilderness areas—came into being. The story can be traced to a few conservation pioneers and protégés who shaped policy and advocated for open spaces. Ryan covers the nearly century-long period between 1865 (when Olmsted contributed to the creation of Yosemite as a park and created its management plan) to the signing of the Wilderness Act of 1964. Olmsted influenced Pinchot, who became the first head of the National Forest Service, and in turn, Pinchot hired the foresters who became the founders of the Wilderness Society and creators of the Wilderness Act itself.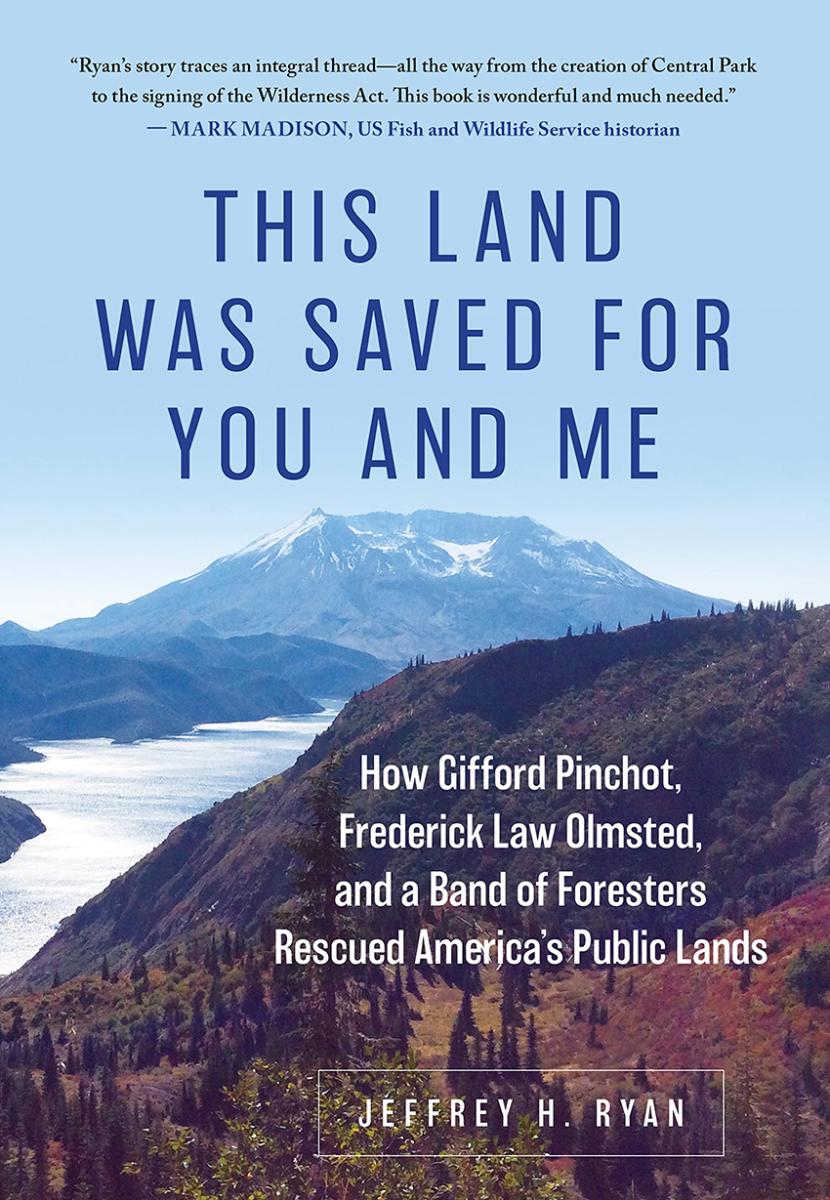 All events listed in the calendar are free unless noted.