Co-Discoverer Matthew Henson: Breaking Barriers of Polar Exploration During a Time of Segregation and Racism
National Archives Museum
Online
Friday, February 17, 2023 - 1:00 p.m. to 2:00 p.m.
A panel will discuss the life of African American explorer Matthew Henson, who spent years exploring the Arctic with Robert E. Peary. Henson was the first one to reach the North Pole in 1909, yet he was not given the same honors awarded to other members of the expedition. Henson's life after the North Pole reflects the racial divide of the time in which he lived. The panel will discuss Henson's Arctic career using artifacts from the Berkshire Museum, the Explorers Club, and the National Archives and discuss recent research finds about Henson as well as the legacy he leaves us today. J. Robert "J.R." Harris, Explorers Club Board of Directors and Chair of the Diversity, Equity, and Inclusion Committee, will moderate a discussion with Lacey Flint, Archivist and Curator of Research Collections at the Explorers Club; Charlie Catacalos, Exhibitions Research and Content Editor, Berkshire Museum; and Jason Vivori, Collections Manager, Berkshire Museum, and Genevieve LeMoine, Curator/Registrar of the Peary-MacMillan Arctic Museum.
Presented in partnership with the Explorers Club, the Berkshire Museum, and the Peary-MacMillan Arctic Museum and Arctic Studies Center at Bowdoin College.
---
Founded in New York City in 1904, The Explorers Club promotes the scientific exploration of land, sea, air, and space by supporting research and education in the physical, natural and biological sciences. In short, the Club's mission is to promote exploration for the advancement of human knowledge and communicate those findings. The Club's members have been responsible for an illustrious series of famous firsts: first to the North Pole, first to the South Pole, first to the summit of Mount Everest, first to the deepest point in the ocean, first to the surface of the Moon.
The Archives includes the records of enduring value to the Club, such as founding documents and minutes, deceased member records, flag expedition records, event programs, and publications. Notable materials include one of 12 extant sets of photographs taken during the Nares Expedition (1875–76), the records of both the Arctic Club of America and the Peary Arctic Club, African dispatches from Henry Morton Stanley, and more than 700 lantern slides used by or about Theodore Roosevelt, Frederick A. Cook, Robert E. Peary, and others.
With a diverse collection of more than 40,000 objects, the Berkshire Museum in Pittsfield, MA, brings people together for experiences that spark creativity and innovative thinking by making inspiring educational connections between art, history, and science.
Among the objects in the Berkshire Museum's collection are two items that were essential to the success of the famed first expedition to the North Pole: the Inuit-made fur suit worn by Henson and the sledge created with a modified Inuit design by Peary and built and maintained by Henson.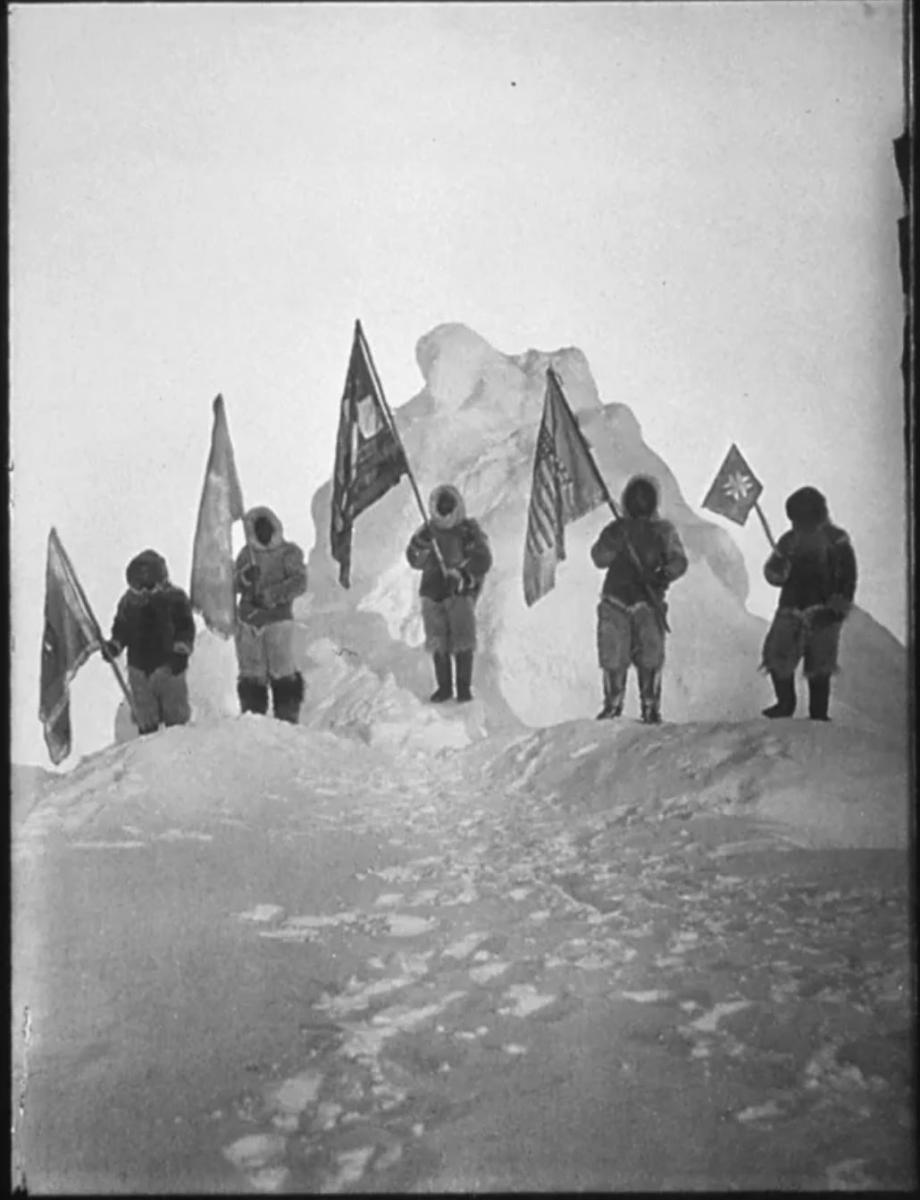 All events listed in the calendar are free unless noted.