Sports in the Archives
National Archives Museum
Washington, DC
Tuesday, January 3, 2023 - 10:00 a.m. to Tuesday, January 31, 2023 - 4:00 p.m.
In Person
Play ball! Join us at the National Archives as we explore the wide world of sports with our new exhibit All American: The Power of Sports. Participate in family-friendly activities and learn how well-known athletes and competitions shaped American history on and off the field. Whether you are a star athlete or a sideline spectator, the Boeing Learning Center has records and activities for you! The BLC is open Monday through Friday, 10 a.m.–4 p.m.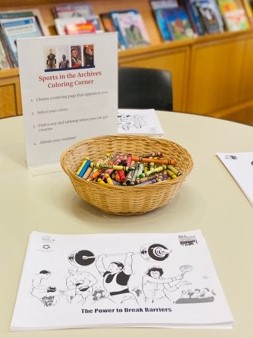 All events listed in the calendar are free unless noted.