Slavery and the Constitutional Convention
National Archives Museum
Online
Thursday, October 21, 2021 - 1:00 p.m. to 2:00 p.m.
Why did the framers of the U.S. Constitution include several protections for slavery in one of our cherished founding documents? Using clips from the four-part documentary series Confounding Father: A Contrarian View of the U.S. Constitution, scholars will discuss the 1787 debates, compromises that led to the protections, and present-day controversies over how we teach this subject. Part one of a two-part series. Moderated by Richard Hall, director and co-producer of Confounding Father, panelists include Paul Finkelman, president of Gratz College; and Gloria Browne-Marshall, professor of constitutional law at John Jay College of Criminal Justice (CUNY).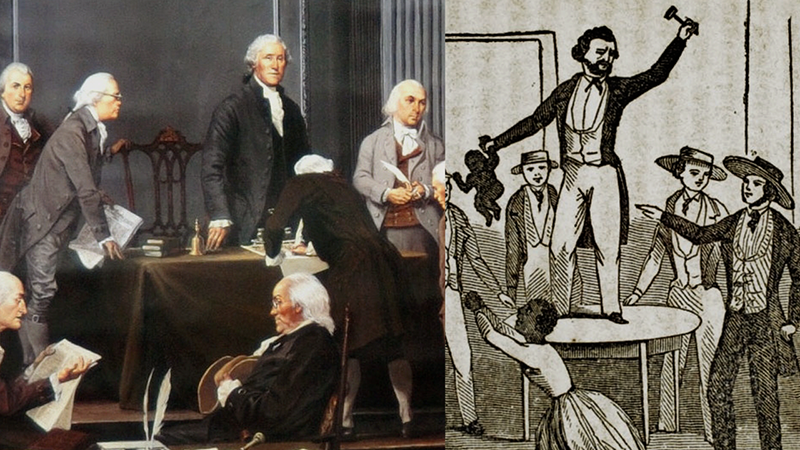 All events listed in the calendar are free unless noted.