The Illimitable Freedom of the Human Mind: Thomas Jefferson's Idea of a University
National Archives Museum
Online
Wednesday, September 29, 2021 - 1:00 p.m. to 2:00 p.m.
Already renowned as a statesman, Thomas Jefferson in his retirement from government turned his attention to the founding of an institution of higher learning. Along with the Declaration of Independence and the Virginia Statute for Religious Freedom, he regarded it as one of the three greatest achievements in his life. Nonetheless, historians often treat this period as an epilogue to Jefferson's career. In The Illimitable Freedom of the Human Mind, author Andrew O'Shaughnessy offers a twin biography of Jefferson in retirement and of the University of Virginia in its earliest years. He reveals how Jefferson's vision anticipated the modern university and profoundly influenced the development of American higher education. Joining the author in conversation will be Holly Brewer, professor of history at the University of Maryland.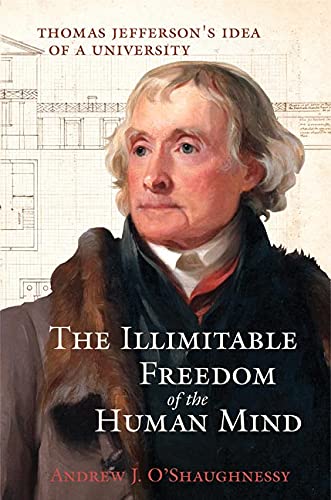 All events listed in the calendar are free unless noted.