Young Learners Program: Meet Theodore Roosevelt
National Archives Museum
Online
Thursday, July 22, 2021 - 12:00 p.m. to 1:00 p.m.
Theodore Roosevelt is portrayed by Joe Wiegand, actor and historian. Theodore Roosevelt was a soldier and statesman, explorer and scientist, historian and author. Often known as "Teddy" or "TR," he was the nation's youngest President and personified a vigorous United States in the early 20th century. TR will explain how he doubled the number of national parks despite foes in Congress who declared, "Not one red cent for scenery!"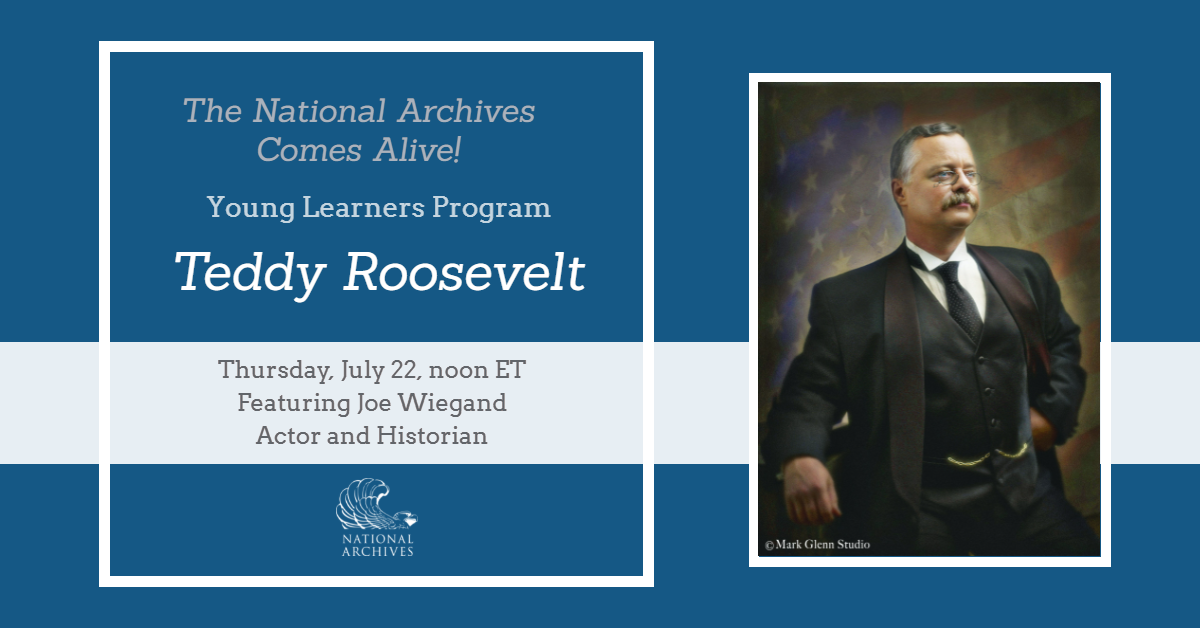 All events listed in the calendar are free unless noted.