Democracy by Petition: Popular Politics in Transformation, 1790–1870
National Archives Museum
Online
Wednesday, May 19, 2021 - 12:00 p.m. to 1:00 p.m.
Known as the age of democracy, the 19th century witnessed the extension of the franchise and the rise of party politics. In Democracy by Petition, Daniel Carpenter shows, however, that democracy in America emerged also through the transformation of an ancient political tool: the petition, which afforded women and men excluded from formal politics the chance to make their voices heard. This pioneering work of political history recovers the central and largely forgotten role that petitioning played in the formative years of North American democracy.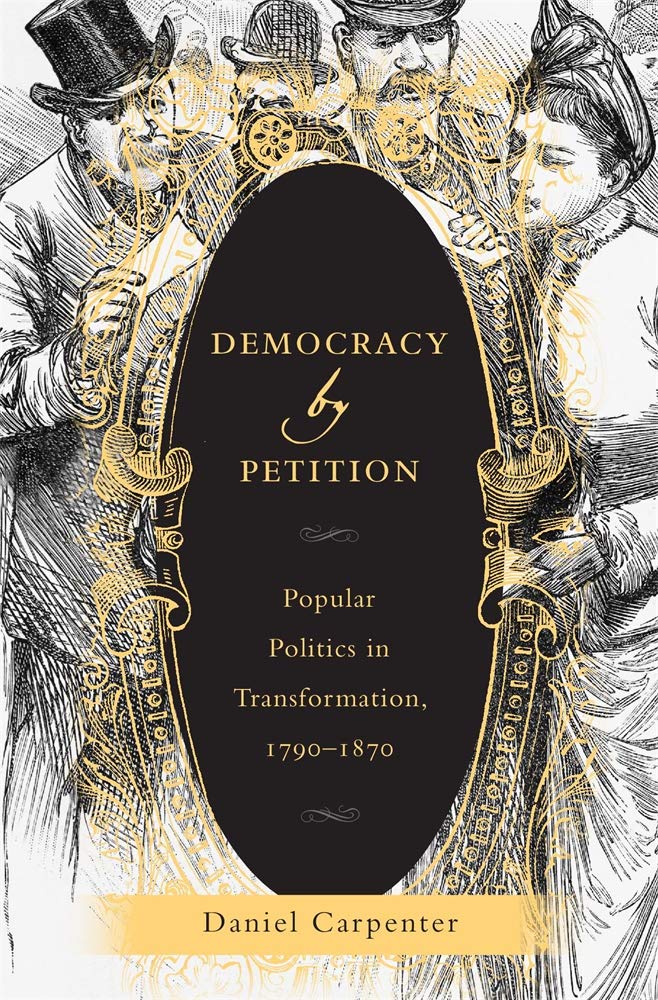 All events listed in the calendar are free unless noted.