How the South Won the Civil War: Oligarchy, Democracy, and the Continuing Fight for the Soul of America
National Archives Museum
Online
Tuesday, March 16, 2021 - 1:00 p.m. to 2:00 p.m.
In How the South Won the Civil War, historian Heather Cox Richardson argues that democracy's blood-soaked victory was ephemeral. The system that had sustained the defeated South moved westward and established a foothold there. The South and West both depended on extractive industries—cotton in the former and mining, cattle, and oil in the latter—giving rise to a new birth of white male oligarchy, despite the guarantees provided by the 13th, 14th, and 15th Amendments.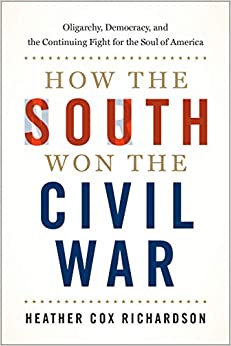 All events listed in the calendar are free unless noted.