Young Learners Program: Meet Alice Paul
National Archives Museum
Online
Thursday, March 18, 2021 - 11:00 a.m. to 12:00 p.m.
Alice Paul is portrayed by Taylor Williams, an inspirational and talented actor with American Historical Theatre. Alice Paul, a supreme strategist, revitalized the woman suffrage movement in the early 20th century with her determination, resolve, and unique plan to convince the nation that women deserve the right to vote. A question-and-answer session with Alice Paul will follow the presentation.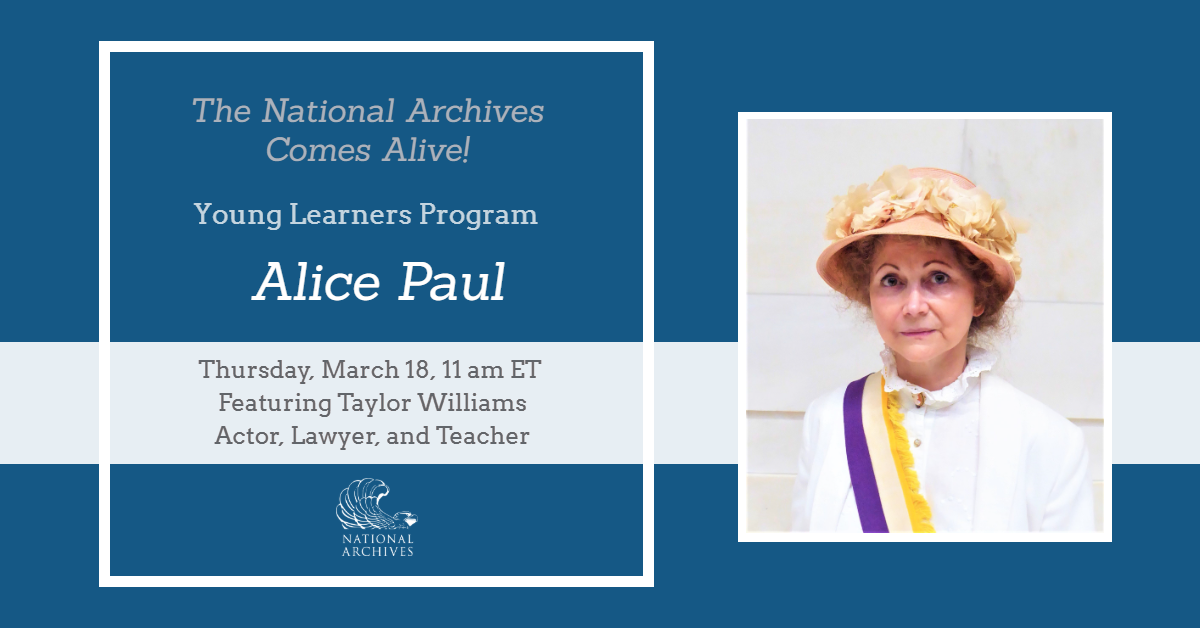 All events listed in the calendar are free unless noted.